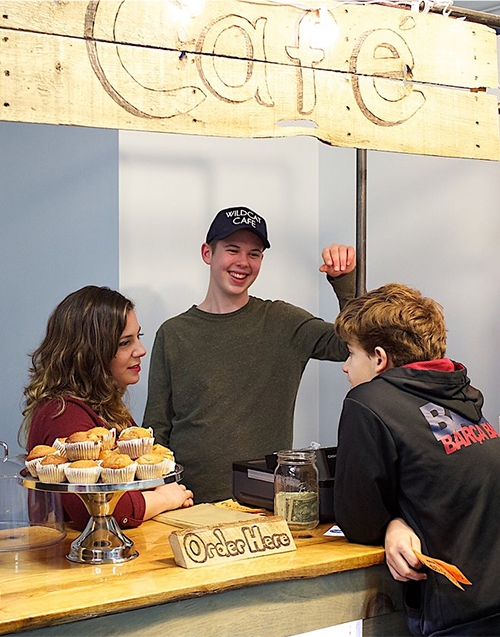 Employment Opportunities
Teacher of Students with Disabilities
Full or Part Time
Competitive salary, eligible for health and retirement benefits
New Jersey Teaching Certification in one of the following is required:
Teacher of the Handicapped
Teacher of Students with Disabilities
Teacher of Music
Full or Part-Time
Competitive salary, eligible for health and retirement benefits
Qualifications: 
New Jersey Department of Education Teacher of Music Certification required.

Experience with special needs students is preferred.

Communicate effectively with school leadership, staff, and students.
Instructional Paraprofessional
Full or Part-Time
As a Paraprofessional, you will provide additional support in the Special Education classroom by working with individual children or small groups of children to reinforce new lessons. Subject area expertise is a plus. (i.e. Math, Science, or Language Arts)
Assist the teacher in preparing materials and activities that support lesson plans.

Assist with daily activities such as arrival/dismissal, classroom transition times, mealtimes, and recess.

Monitor children to ensure a safe and effective learning environment.

Assist with field trips and special activities.  
Requirements:
Education:
College, Associate's Degree or Higher preferred

Substitute Teacher Certification, preferred (we will assist you in attaining this if you do not already have it).
Experience:
Demonstrated ability to work without close supervision and an interest in special education. 
Non-Discrimination Policy
Windsor shall ensure all persons shall have equal and bias free access to all categories of  employment and equal pay for equal work in this school without regard to the candidate's race,  color, creed, religion, national origin, ancestry, age, marital status, affectional or sexual  orientation, gender, gender identity or expression, socioeconomic status, or disability. The  school's employment applications and pre-employment inquiries conform to the guidelines of  the New Jersey Division of Civil Rights.